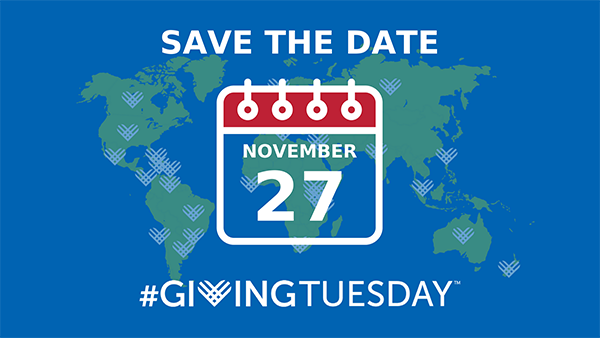 Surely you've heard of Black Friday and Cyber Monday, but have you heard of Giving Tuesday?
#GivingTuesday is a global day of giving fueled by the power of social media and collaboration. Celebrated on the Tuesday following Thanksgiving in the U.S. (and the shopping events Black Friday and Cyber Monday), #GivingTuesday kicks off the charitable season, when many focus on their holiday and end-of-year giving.
According to the GivingTuesday website:
"#GivingTuesday harnesses the potential of social media and the generosity of people around the world to bring about real change in their communities; it provides a platform for them to encourage the donation of time, resources and talents to address local challenges. It also brings together the collective power of a unique blend of partners— nonprofits, civic organizations, businesses and corporations, as well as families and individuals—to encourage and amplify small acts of kindness."
It's a movement that has picked up over the years and one that we think every non-profit organization should take advantage of. #GivingTuesday is fast approaching and now is the time to put your communications plan and schedule together!
Need help? Give us a shout and we'll be glad to lend a hand!
< Prev Article