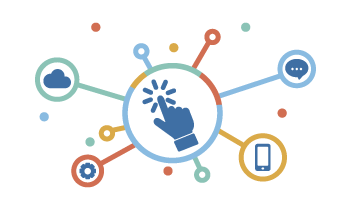 A new report focusing on business size and age classification in advertising and marketing has been issued by The Manifest with interesting results. The research explored the ways small and medium-sized businesses advertise and found that over 2/3rds of small businesses (64%) polled use social media regularly, as compared to online (49%), events (34%), print (36%, tv (22%), and radio (22%). When it comes to other advertising channels, Google search ads came out on top (Google search ads were reported by over half (53%) of small businesses). Other digital advertising fared well below Google, including banner advertising (37%), video ads (30%), retargeting (28%) and influencers (24%).
The report found that the focus on personalization and targeting available in social media advertising is what seems to be driving the appeal of advertising on social media platforms.
Are you incorporating social media and digital advertising in your small or medium-sized business advertising plan? Need help determining the best advertising platform to reach your target audiences? We can help... contact us today!
< Prev Article