Gaynell Rose
Richmond, VA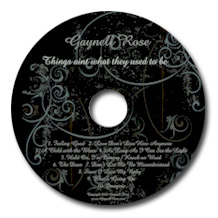 Music cd cover design / development resource projects.
CD cover design, jewel case insert design.
Our cd designers & developers created a four color cd cover design and jewel case inserts for all three of Gaynell Rose's music cds.
The final cd roms were offset printed in four color, the cds and printed panels were inserted into jewel cases and shrinkwrapped.

Back to Our CD/DVD Design Portfolio